Hannie Theobald
Client Services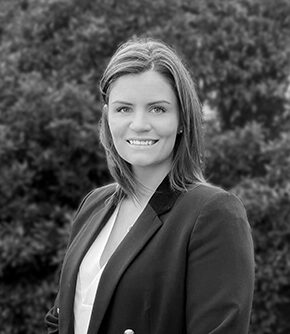 Having been bought up in the idyllic Norfolk countryside, surrounded by family being involved with property developments and interior designs, Hannie quickly discovered her passion for property. Upon finishing her education at Norwich High School for Girls, Hannie went on to study Real Estate at The Royal Agricultural University, Cirencester, where she successfully graduated with a RICS accredited, First Class Honours degree.
During this time, it became clear that Hannie's natural flair with property and people would lead her to an exciting role in Norfolk with a market leading estate agent, dealing with prime property.
With her passion for sales blossoming and a desire to work in fast paced dynamic markets, Hannie then moved to London, where she thrived working in Notting Hill and Ladbroke Grove, prior to then joining Garrington.
She now supports the Head Office team in a pivotal role helping potential new clients considering engaging a property finder and also supports a wide range of corporate alliance partnerships.
In her free time, Hannie enjoys exploring the North Norfolk coastline on long walks, with her adorable dogs.
Email Hannie
0207 099 2773