Peter Strang Steel
SCOTLAND (Edinburgh & Lothians)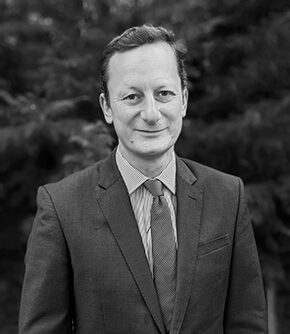 Peter is passionate about providing a highly professional, personable and proactive approach to sourcing and acquiring the best properties for his clients.  With over 20 years experience in prime residential property he has developed an extraordinary depth of knowledge in both urban and rural properties along with building an enviable network of contacts within the property industry.
Peter started his property career in London before returning home to Scotland in 2007 where he has established himself as a well known and respected figure in the Scottish property market. He has been involved in a number of high value property transactions throughout Edinburgh, the Lothians and Borders initially working at a senior level for a large national estate agency before setting up his own property consultancy and acquisition company in recent years, prior to joining Garrington.
Peter lives with his family in the stunning East Lothian countryside and outside of work spends much of his time chauffeuring his children to various sporting activities as well as looking after his small flock of sheep, a donkey and two highly excitable cockapoos.
Email Peter
+44 (0) 131 564 1156