Hannah MacDonald
New Business Administrator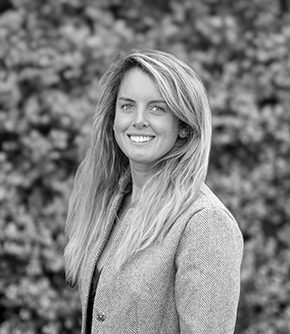 Growing up in the Devonshire countryside, her parents love of property and renovation has been passed down. Hannah has relocated many times throughout the UK and has worked in leading real estate firms in different parts of the country, helping her to understand the intricacies of relocating.
After finishing her education and on completing University, she spent her early twenties riding horses and pursuing a professional career in grooming. She revisited her passion for property more recently; and has since sought a new challenge by joining Garrington to support the Head Office team, helping potential new clients who are considering engaging a property finder.
In her free time, Hannah enjoys her passion for the countryside, exploring with her two dogs and taking regular trips back to Devon to visit her family.
Email Hannah
+44 (0)20 7099 2773