Test Valley: A naturally beautiful place to live in Hampshire
Published Jan 31st 2023
4 mins read
The Test Valley is a beautiful area in northwest Hampshire that offers an idyllic place to live.
In this blog, we uncover some of the best places to live in Hampshire, the local transport connections and what makes it such a wonderful place to reside.
What's so special about the Test Valley in Hampshire?
The Test Valley is a gorgeous corner of Hampshire that is blessed with an abundance of natural gifts. It is best known for its clear chalk streams, that divide and come together creating a tangle of tributaries coursing through the landscape.
The River Test is one of the most famous and iconic spots for fly fishing. The water teams with wildlife, such as kingfishers, dragonfly and orchids. As well as the river, there are lush water meadows, rolling hills, chalk downs, and ancient woodlands.
The area is dotted with picturesque villages many of which sit astride the River Test tributaries.
Attractive properties predominate in the villages, thatched cottages adorned with roses and honeysuckle, sit alongside charming pubs and pretty churches. Larger houses come in the form of Georgian manor houses and rectories, farmhouses and barn conversions. Listed buildings abound in this unspoilt slice of Hampshire.
Towns in the Test Valley
The main towns within the Test Valley are Andover, Romsey and Stockbridge.
Stockbridge
At the heart of the Test Valley is the pretty town of Stockbridge. The broad high street is crammed with independent shops, galleries, cafes and delis.
It's bustling in a rural, country way, the River Test and several of its tributaries flow under the high street, meaning nature is never far away, trout can be seen in the clear waters, and ducks and swans on top.
Stockbridge is a foodie mecca – from its acclaimed butcher to its high-quality delis and the excellent restaurant at the Greyhound on the Test. The appropriately named Trout 'n About food festival showcases the best of the area in August.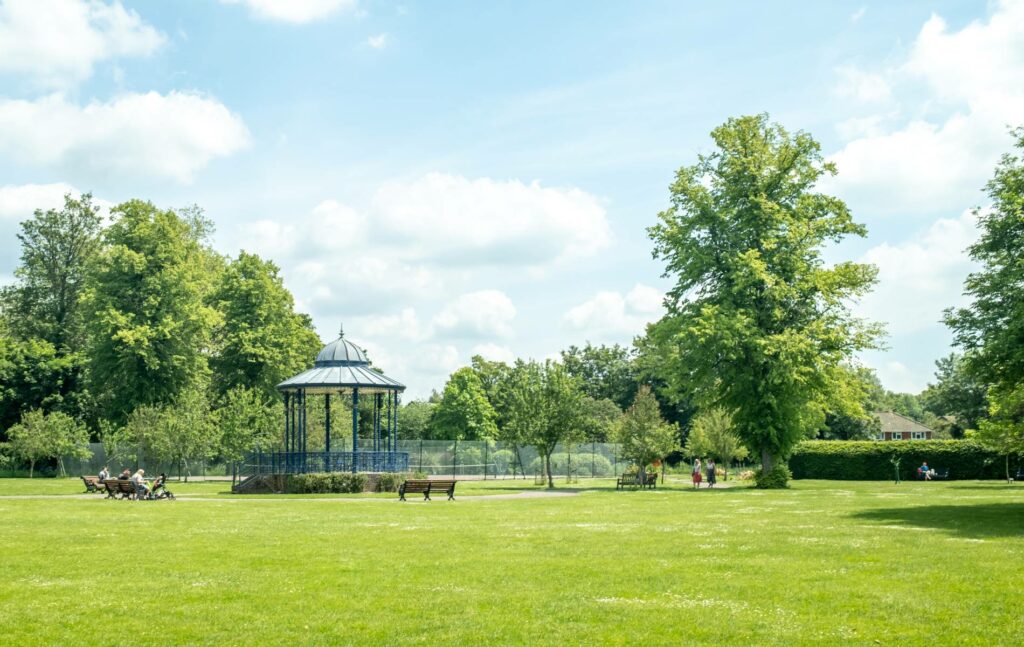 Romsey
At the bottom of the Test Valley and sitting on the river is the historic town of Romsey. At its heart is the abbey which was first built by Edward the Elder in the tenth century for his daughter, Ælflæd, a nun who became the first abbess of Romsey.
With a population of nearly 20,000, Romsey is a significant town with good amenities. It is a classic English market town with charm, character, regular markets and a good community.
Understandably, Romsey is less celebrated and acclaimed than its two cathedral city neighbours – Winchester and Salisbury – but this should not detract from its appeal. Its modesty and unpretentiousness are part of its charm and part of what makes the strong local community.
Villages and hamlets in the Test Valley
There are many attractive villages and hamlets in the Test Valley, as Hampshire property finders we've visited many places and seen homes within some of the most wonderful locations, the following are some of the villages and hamlets we'd recommend to those searching for a home in this part of Hampshire.
Chilbolton
Chilbolton is one of the larger villages in the Test Valley with a population of just over 1,000. In the oldest part of the village, it is a scene of thatched whitewash cottages, sitting alongside large Georgian brick houses. On the outskirts of the village and along the river there are a handful of magnificent large houses. West Down Nature Reserve and Cow Common SSSI provide two beautiful areas to walk dogs and explore the countryside. The riverside pub, The Mayfly, sits just outside Chilbolton. Its rear deck is a wonderful place to sit and watch the river and small weir.
Kings Somborne
King's Somborne is another one of the larger villages, and with its neighbouring hamlets of Little Somborne, Up Somborne and Ashley – collectively known as the Sombornes – offers a decent size community. Ideal for those who want their village to have more amenities. King's Somborne has a church, a pub, a village hall, a village store, a scout hut, a recreation ground, a cricket pitch, and a 'good' rated Primary school. It also offers easy access to Winchester.
Wherwell
If it's the classic Hampshire charm you are after, the picture-perfect village of Wherwell would be a great choice. This smaller village stretched along the River Test is full of country cottages, great country walks and a wonderful Inn. The village lanes crisscross the river, where you can spot herons, butterflies and brown trout.
Travel connections
Despite its rural nature the Test Valley has decent communication links, which makes it an ideal place for those looking to escape to a rural area but don't want to lose access to London. Trains take from 1hr to 1hr 20 to London Waterloo from the various stations (Grateley, Andover, Winchester) and there are some who commute daily, and many who travel occasionally taking advantage of more flexible work practices.
This is a wonderful area for families. The schooling options are sound, with all state schools rated 'good' or 'outstanding'. There are also a good selection of independent schools; Farleigh is a very popular prep school for those in the area, with Stroud School and Pilgrims School offering good options for those in the south of the Test Valley; Winchester College, St Swithun's School and Godolphin School provide a range of options at senior school level.
One of the trickier issues of moving to, or moving within, the Test Valley is the relative lack of housing stock. Finding houses can be difficult in this predominantly rural area – housing density is low and contented locals rarely leave.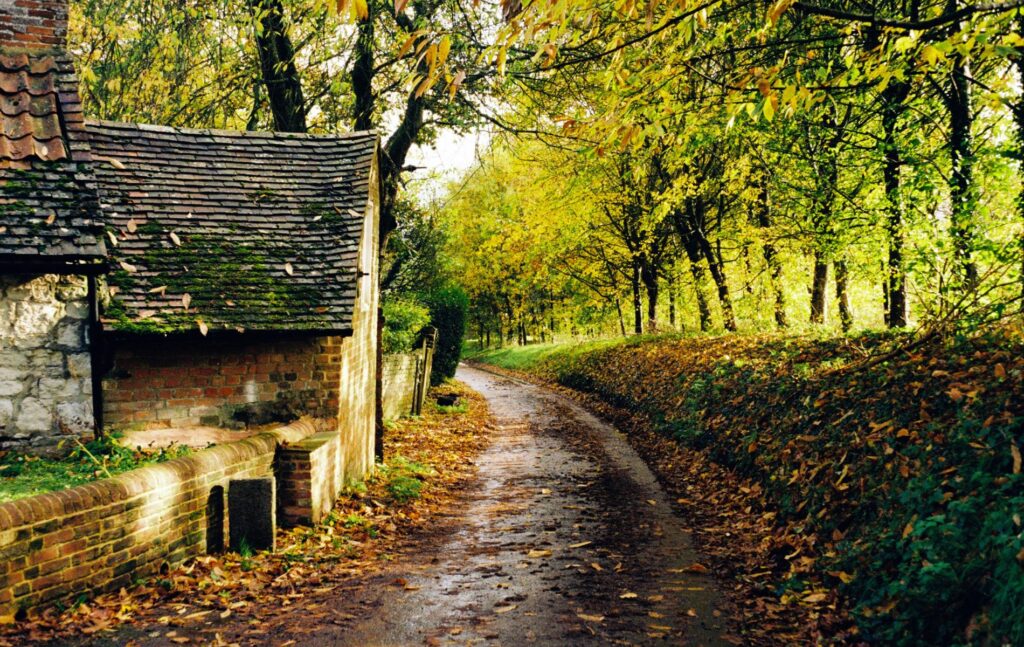 Hampshire's best-kept secrets
With the Test Valley being such a thriving area for local producers, what better way to explore the food and drink scene than to taste its quality wine.
Black Chalk Vineyard, just outside Chilbolton, has been running since 2015 and offers tastings and vineyard tours. If you are visiting or have guests looking to stay nearby overnight, they'll find a unique place to stay in the luxury treehouses they have on the vineyard.
Moving to Test Valley
There are many reasons in favour of moving to the Test Valley, if you'd like to explore the possibilities further please do get in touch with our Hampshire Property Finders who would be delighted to discuss the area further.