St George's Hill – What's it like to live here?
Published Jun 24th 2021
4 mins read
St George's Hill in Weybridge, Surrey is an internationally renowned private estate, and is perhaps the most desirable and sought-after estate to live on in the UK.
Properties in St George's Hill are limited in number and rarely become available to buy on the open market – the rarest and most exclusive homes in the area will often be sold entirely off market behind closed doors.
Why is this upscale corner of Surrey in such high demand? What is on offer here that can't be found elsewhere and why do house hunters compete so fiercely over the property for sale in St George's Hill?
A brief history
To understand why St George's Hill is so highly regarded and appeals so greatly to those who can afford to live here it's useful to take a brief look at the history of the estate.
Surrey local and master builder Walter George Tarrant acquired the land, which was then largely woodland, in 1911 with a vision to create a residential estate filled with large country houses for Londoners to be able to escape the city and find a sanctuary of peace and natural surroundings.
According to local laws, each of the houses is required to have a minimum of 1 acre (4,000 m2) of land and the house is restricted to be no more than 20% of the total plot size.
The estate covers a total of 964 acres or 3.9 km2 and today there are around 420 homes within its borders.
Whilst some of the houses are original Tarrant built properties many are newer editions, with homes built through the 30's and 50's having been demolished to make was for contemporary luxury mansions.
Though modern and boasting only the most up to date features properties on the estate will be built with a Georgian or Queen Anne style façade.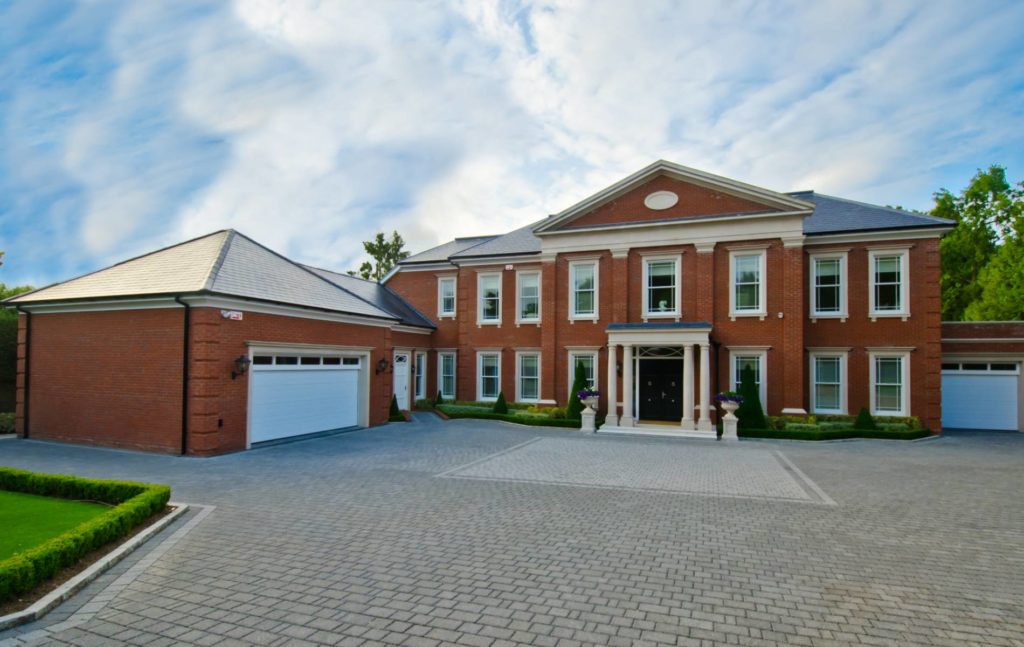 St George's Hill Residents Association
Whilst home owners have full ownership of their home and garden, the estate's roads and verges belong to the St George's Hill Residents Association who ensure upkeep is maintained.
The landscape and its trees and hedges are carefully preserved to maintain the feel of the estate and the impression of a 'continuous country lane'.
Further than simply keeping on top of the maintenance of the grounds, the residents association's main role is to protect the integrity of the estate to ensure the quality of life available to residents is upheld as originally set out by Walter George Tarrant.
What's life like in St George's Hill?
Whilst the houses available to buy are truly impressive one of the greatest appeals of the area is the quality of life available to residents.
Top schools are nearby and there are excellent sporting facilities in the area, together with convenient amenities and transport connections there are many factors that make the area that much more desirable.
Schools near St George's Hill
Families are drawn to living in this private community for the security, safety and privacy available and for the choice of schools nearby.
There are a broad selection of independent schools near St George's Hill to choose from when considering local education options.
The Notre Dame Preparatory School, Notre Dame Senior School and Feltonfleet are nearby in Cobham. Other nearby independent schools include Eton College, Heathfield School and Charterhouse School.
ACS International School in Cobham is around a 20 minute drive away.
St George's College, an independent school catering to secondary aged children and those aged 16-18 is just 2 miles away in Addlestone.
Golf Clubs
St George's Hill Golf Club boasts one of the most attractive and perhaps the best heathland gold course in all the country.
The private championship-standard 18-hole golf course was originally designed by Harry Colt in 1912 and the clubhouse was built in the 1920s. A third nine-hole course was added at a later date with the upgrades overseen by Donald Steel and assisted by Jonathan Gaunt.
As well as those on site, residents have a number of courses nearby to visit including Burhill, Woking, Worplesdon, West Hill, Foxhills, Queenswood and Wisley.
Tennis Club
The St George's Hill Lawn Tennis Club is one of the most prestigious in the country. The Lawn Tennis Club has 30 all-weather and grass tennis courts, 2 indoor courts and 4 squash courts.
Not limited to racquet sports, the Lawn Tennis Club also has a 20-meter indoor swimming pool, a spa, an outdoor and indoor gym, studios for classes and a restaurant and bar.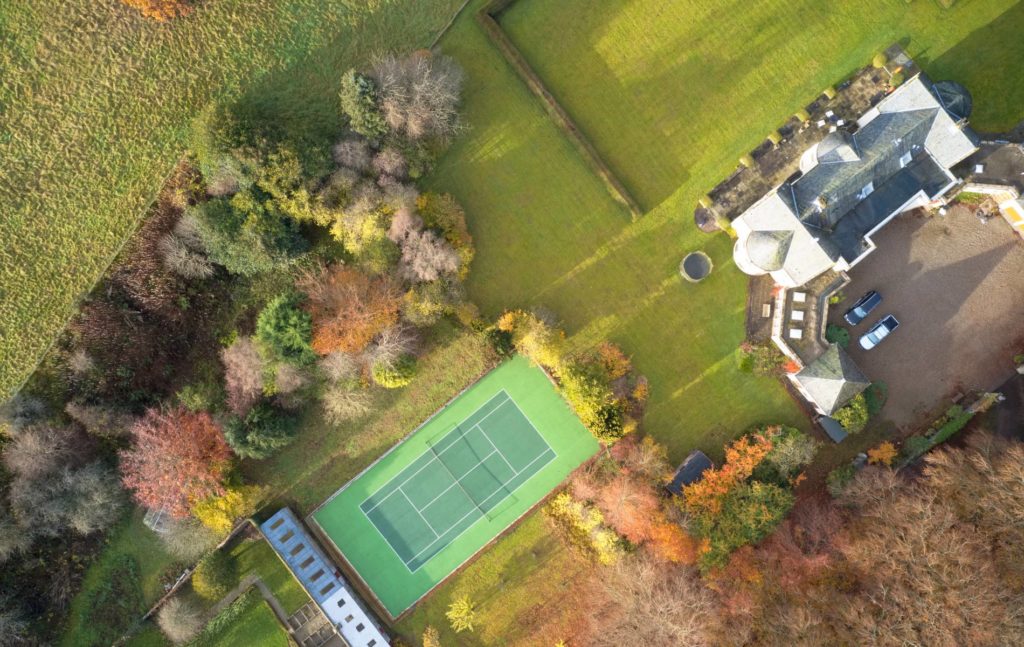 Local facilities and amenities
Further to the on-site sporting facilities Wentworth Golf Club, Royal Ascot Golf Club, Guards Polo Club and the Royal County of Berkshire Polo Club all located conveniently nearby for those with equestrian interests.
The nearest shops can be found at Weybridge, Guildford and Kingston. Weybridge is ideal for day-to-day needs, Guildford offers a selection of luxury stores and Kingston is home to several large, well-known brand names within The Bentall Centre.
For eating out, Michelin-starred dining can be found at Drakes, The Hand and Flowers, The Fat Duck and The Latymer which are all nearby.
Transport connections
The estate is just 3 miles from the M25 motorway and 7 miles from the M3 motorway. It takes around an hour to reach Central London by car.
Weybridge station is nearby for rail services which take around 30 minutes to reach London.
The estate is ideally located for international travel with Heathrow airport just a short drive away and Fairoaks Airport is located in nearby Cobham which is ideal for private aircraft. Other private airports within easy reach include Farnborough and Redhill.
Properties for sale in St George's Hill
One of the greatest appeals of properties for sale in St George's Hill is the seclusion and privacy enjoyed by each house within this prestigious gated community.
Residents can relax with the top security and safety in place. The main entrance controlled by uniformed security personnel and number plate/facial recognition in place and the other entrances to the estate have automated security barriers in place which can be accessed using security tags which each resident is provided with.
The immaculate grounds, beautiful natural setting and overall tranquillity – buyers seek property in St George's Hill for the stunning homes but also for the community, knowing they'll be living next door to like-minded people and that the grounds are carefully taken care of to ensure the ambience is maintained.
Naturally, with the discreet nature of the private community, a significant number of homes in St George's Hill sell away from the public eye. A buying agent will typically have access to the rarest of properties that become available to buy on private estates in Surrey.
To talk to one of our Surrey property consultants regarding your search for a property please do get in touch, without obligation.