Private Estates in Surrey – 11 places to find luxury homes – A Buying Agent's Guide
Published Oct 17th 2020
4 mins read
Offering residents an idyllic combination of privacy, security and beautiful homes in green surroundings, private estates in Surrey are incredibly sought after places to live.
Many of Surrey's prestigious private estates are located in the north-western part of the county and offer easy access to the motorway network, both Heathrow and Gatwick airport are readily accessible and London's West End can be largely be reached within an hour from most of these exclusive addresses.
In addition to the safety, seclusion and immediate access to travel connections, there are also many top schools in this part of Surrey, which make many of the private estates ideal for those seeking a place to raise their families.
Here we highlight 11 places to find luxury homes and share local insights in a buying agent's guide to private estates in Surrey.
1. Wentworth Estate, Virginia Water
The Wentworth Estate is an exceptionally leafy place to live, extending over 2 and a half square miles of woodland in Virginia Water.
Positioned to offer each resident the maximum privacy, each house is set within a minimum of a 1-acre plot.
The golf courses which served as the lynchpin of the Wentworth Estate when it was originally developed now include three 18-hole courses and one 9-hole course, which are all owned by the Wentworth Club.
2. St George's Hill, Weybridge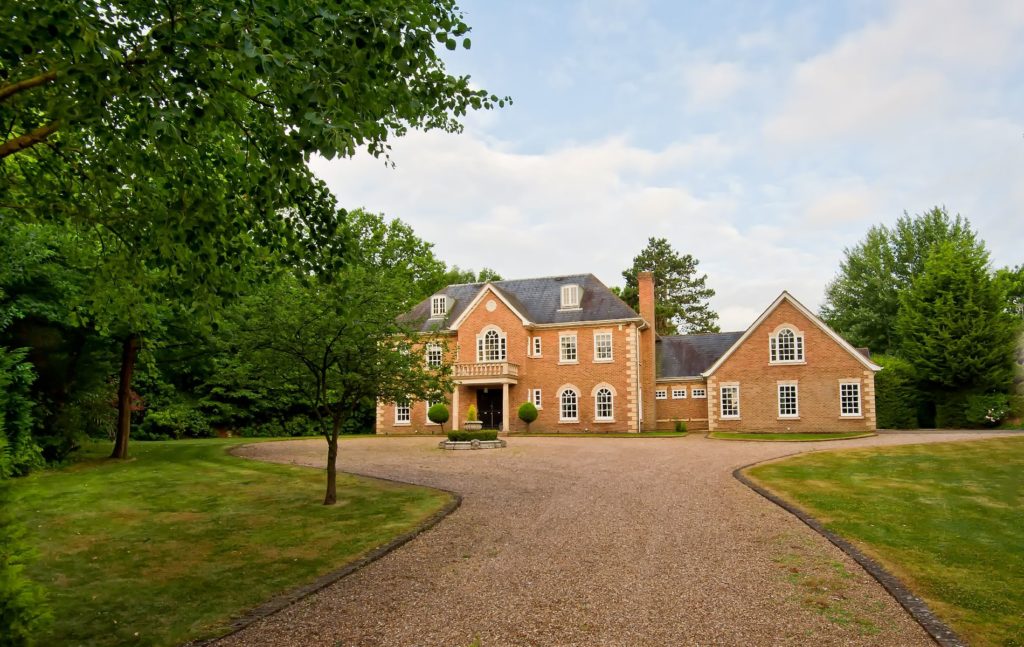 Set over 964 acres the exclusive St George's Hill estate in Weybridge is the location of around 400 luxury homes.
With an average selling price of over £4,000,000, it is easily one of the most exclusive places to live in the world.
Ideal for discerning buyers, residents of St George's Hill enjoy manned security gates and CCTV; access to this leafy oasis is restricted.
The grounds are exceptionally well kept, managed by the St George's Hill Resident's Association. There is also a golf club and the Lawn Tennis Club and Health Club nearby.
3. Crown Estate, Oxshott
The Crown Estate in Oxshott offers residents a real sense of exclusivity whilst being a secure and private place to live.
Located on the edge of Oxshott homes on the Crown Estate have ready access to the village amenities and train station which offers a direct service into London Waterloo in around 35 minutes.
Oxshott is within the Surrey Golden Triangle area, locals enjoy world class facilities, excellent transport connections by rail, road and air and families are attracted to the area for the exemplary schooling on offer.
4. Oxshott Way, Cobham
Located within the heart of the Surrey village of Cobham, Oxshott Way private estate benefits from being within close proximity to the many delights on offer within the village and the station is also nearby.
As with all the estates, upkeep and maintenance are closely monitored by the Oxshott Way Residents Association and there is a strong sense of community.
Families are often attracted to living in Cobham for the access to green spaces and the several excellent schools in the area including the very nearby ACS International School and Notre Dame School.
Houses in Oxshott Way range from the original houses built in the 1930s to more contemporary mansions.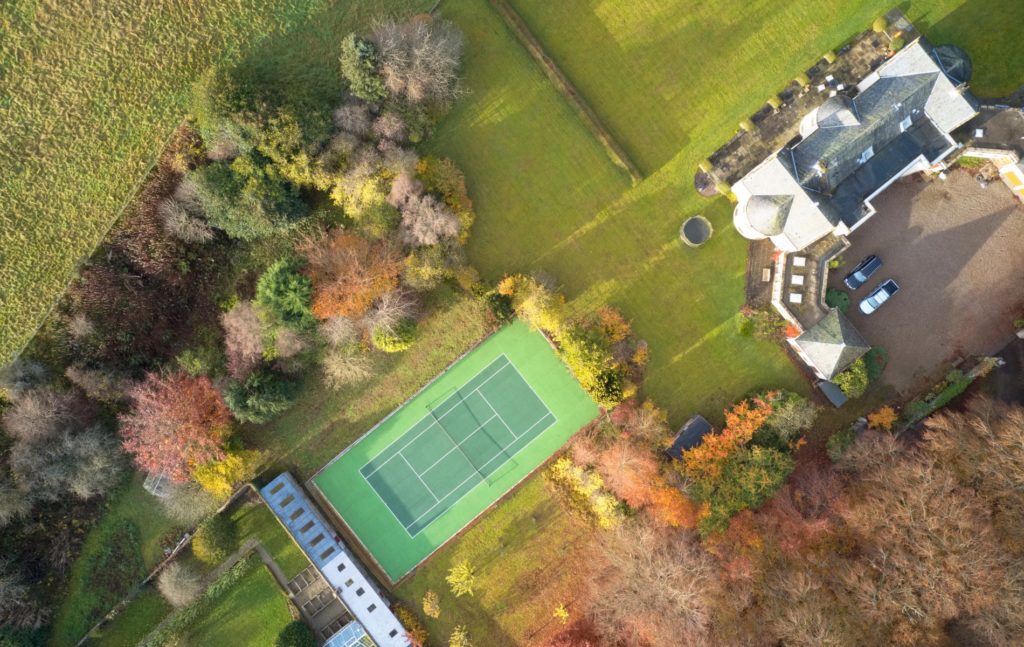 5. Fairmile Estate, Cobham
Fairmile is another of the sought after private estates in Cobham, also benefitting from the excellent access to local transport connections.
Cobham is just 40 minutes' drive from London and located midway between Heathrow and Gatwick airports, ideal for those wanting to travel by air.
Fairmile boasts established grounds with wide boulevards and the homes often have expansive landscaped gardens.
6. Eaton Park, Cobham
The Eaton Park Estate, also in Cobham, boasts more modern homes which have largely been built within the last 5-10 years and many offer a sense of grandeur.
Homes are sited along tree-lined avenues on this peaceful and sought-after private estate.
7. Blackhills, Esher
Each of Esher's prestigious private estates is built on land that was once part of Henry VIII's royal hunting grounds, since then considerable development has taken place but the lands, gardens and woodlands make for homes in beautiful settings.
Blackhills is an extremely private enclave, perhaps the most prestigious address in Esher, houses are each set within their own plot, which tend to be no smaller than half an acre giving homes a sense of space and seclusion.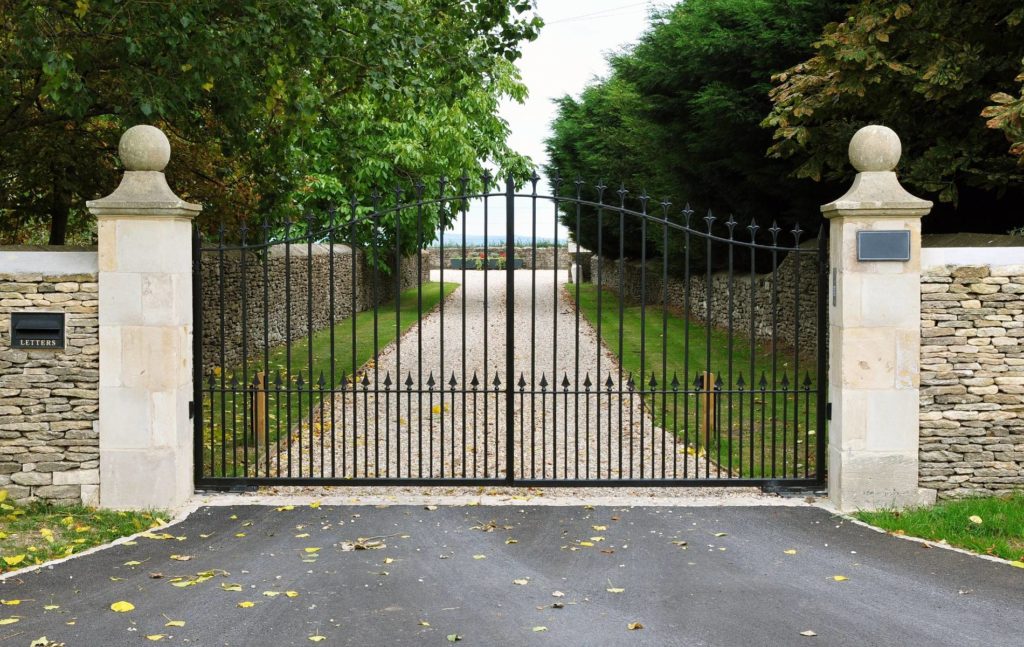 8. Esher Park Avenue, Esher
Just a short walk from the centre of Esher, Esher Park Avenue is ideal for those who enjoy the ability to reach amenities on foot whilst living in a quiet, private no through road.
Esher is ideal for commuters with the mainline station offering an incredibly fast connection with London, the A3 main road is just 3 miles away and the M25 is 5.5 miles away for travelling by road.
9. Claremont, Esher
The Claremont Estate is a welcoming and peaceful place to live, centred around the 9-hole golf course and next to the 18th century, Palladian mansion, Claremont.
There is a mix of houses that are more traditional in character and those built more recently.
10. Burwood Park, Walton-on-Thames
Once owned by the Guinness family, many of the roads within the Burwood Park private estate are named after Guinness family estates in Suffolk.
Both Burwood Park and Ashley Park formed a part of Henry VIII's Hampton Court hunting grounds.
Burwood Park covers over 350 acres, has 6 miles of private road and is the location of 384 freehold houses.
It is particularly noted for its flora and fauna; residents of Burwood Park enjoy the stunning surrounds and rural feel.
One of the oldest oak trees in England is within the park, there are several lakes and more than 150 species of birds and animals reside in its woods and parkland.
Each of the four entrances has CCTV or ANPR, three are for residents only, ensuring safety and security.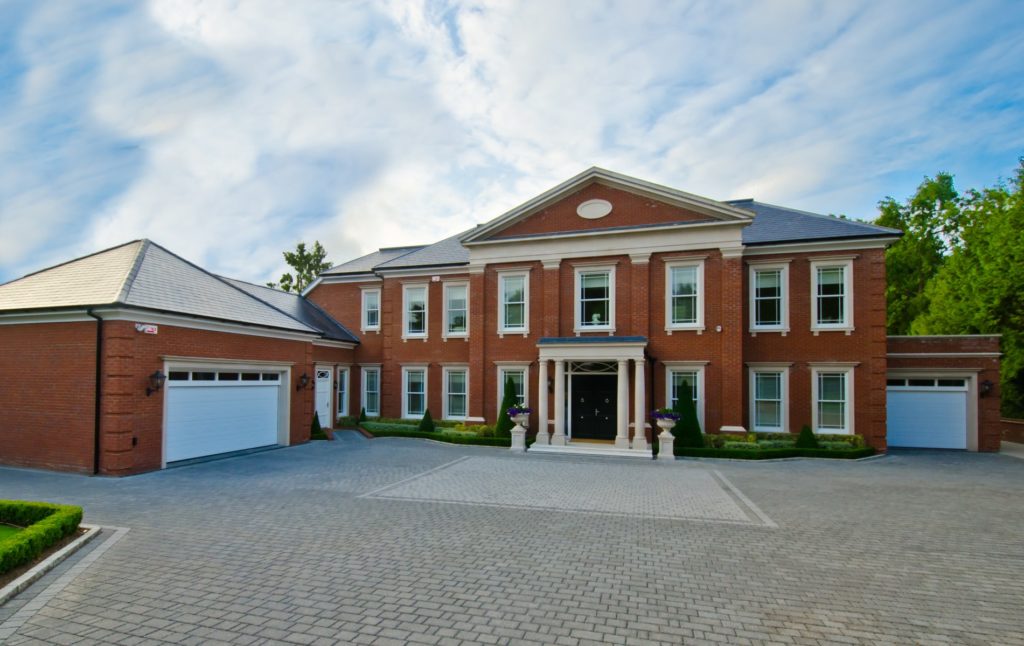 11. Ashley Park, Walton-on-Thames
The last individual owners of Ashley Park were the Sassoon family, who lived there from 1863 to 1923.
The majority of the estate was developed in the inter-war period and there are now 198 homes set over approximately 200 acres of land.
Ashley Park is a sought after place to live at the heart of Walton on Thames, residents have ready access to the local amenities, convenient road links and fast rail connections with London.
Places to find luxury homes
As Surrey property search agents we have a wealth of experience sourcing luxury homes on private residential estates across the county.
In Surrey there are a number of beautiful, peaceful and secure private estates that offer an idyllic lifestyle.